Film and TV
"The People Vs. Larry Flynt" Writers Talk Hollywood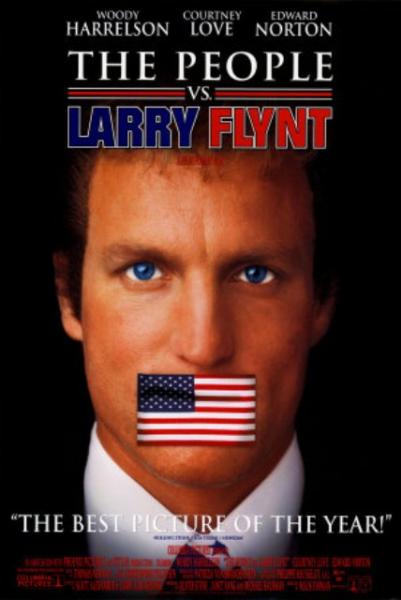 The atmosphere was golden in the Ray Stark Family Theatre on Tuesday night, as the third installment of USC's new "Writing Presents"
program provided no shortage of relaxed entertainment as well as plenty of valuable insights into the film industry.
The guests were famous screenwriting duo Larry Karaszewski and Scott Alexander, USC graduates of '85 who penned such biopics as "Ed Wood" and "The People vs. Larry Flynt" as well as the horror film "1408."
USC Screenwriting Professor Ted Braun, a former classmate of the pair, led a question-and-answer session around a screening of "Larry Flynt," which earned Karaszewski and Alexander a Golden Globe nomination.
Having been partners for twenty-five years, not to mention living together their entire time at USC, Karaszewski and Alexander have chemistry that made the Q&A an easygoing and humorous affair.
After each question the two riffed off each other for several minutes like a comedy duo of old, all while detailing how they got their start in Hollywood and how much the business has changed since.
In 1985, when film students only wrote 40-page scripts because that's all a floppy drive could hold, Karaszewski and Alexander were on the verge of graduating when they wrote a feature-length screenplay "for fun."
Karaszewski knew a student at International Creative Management interning for a new agent; the agent needed clients, her intern knew Karaszewski and Alexander, and they showed her their script. Two weeks out of college they sold it to 20th Century Fox.
In the 1990s the duo would become renowned for their biopics, which the screening of "Larry Flynt" served as an example of.
The pair talked of their hatred for three-hour-long "cradle to the grave" biopics that try to cover someone's entire life; instead they find one storyline in the person's life and work with that, finding the drama and comedy inherent in it and streamlining it for the screen.
When Professor Braun wrapped up the discussion the night had been well spent.
The discourse was fascinating and informative and the event felt much shorter than its three-and-a-half hours. Let's hope "Writing Presents" is here to stay.