International
Obama Plans 2014 Afghanistan Withdrawal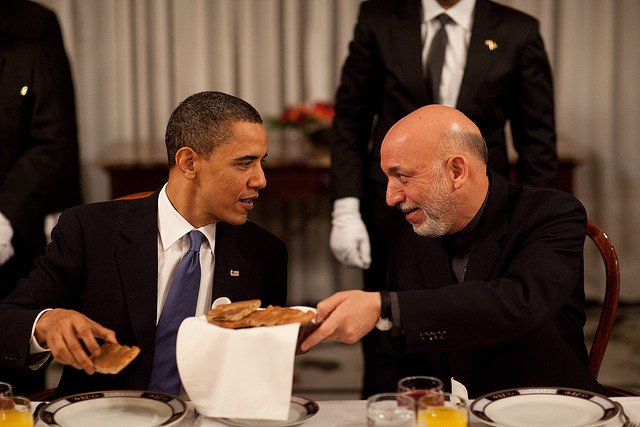 The Obama administration aims to have all combat troops out of Afghanistan by 2014, according to the
new plan
the White House will to unveil in December.
A gradual withdrawal of troops is slated to begin in July 2011.
Despite having increased the American presence in Afghanistan by 30,000 combat troops last December, Obama -- and the Democrats who support his withdrawal plan -- have come under pressure from Republicans for establishing a timetable for withdrawal. They insist that withdrawal must be conditions-based, depending on factors on the ground such as effective counter-insurgency and a strong Afghan national army and police force.
John McCain has criticized the proposed timetable for withdrawal, saying, "If you tell the enemy that you're leaving on a date certain, unequivocally, then that enemy will wait until you leave."
Afghan President Hamid Karzai has been vocal about his displeasure over the massive foreign troop presence in the country. He has been especially critical of night raids on Afghan houses by NATO troops.
"The time has come to reduce the presence of, you know, boots in Afghanistan . . . to reduce the intrusiveness into the daily Afghan life," Karzai said in an interview with the Washington Post over the weekend. "The time has come to reduce military operations."
Republicans elected to Congress during the midterm elections have vowed to target Obama's proposed withdrawal plan once they come to power in January 2011.
With the Afghan government and different elements in the American government tussling over the future of Afghanistan, the way forward is anything but clear.
Reach Executive Producer Mary Slosson here. Follow here on Twitter here.