Food
LAUSD Rejects Jamie Oliver's Plan to Fight Obesity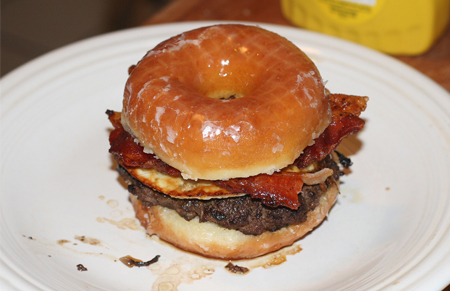 The Los Angeles Unified School District announced today that it won't be opening its doors to the slenderizing ways of culinary evangelist and formerly-naked chef Jamie Oliver. Oliver's television show, Food Revolution, aims to revamp eating habits in various American cities.
"While we appreciate your interest in our school meal program, we believe our direct work with nutrition experts, health advocates, the community, schools and students is the most effective strategy for our continued success and improvement," said the letter, signed by Infusino. [LA Times]
His last season, shot in a West Virginia town with the highest obesity rate in the nation, featured Oliver trying to push veggies into school lunches and consoling frazzled moms as they cried over mounds of frozen corn dogs.
In other fat news: