Nation and World
Lame Duck Congressional Session Begins
Monday marked the beginning session of a lame duck Congress. As defeated congressmen and congresswomen count the days before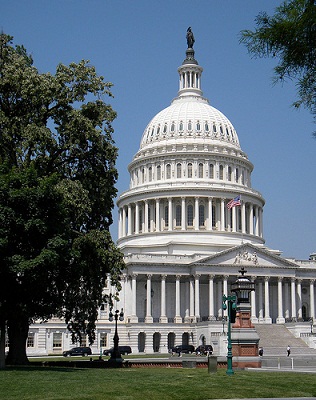 their terms expire, it is questionable how much, if anything, will be accomplished.
Key issues on the table include the issue of tax cuts on the wealthy rolling over from the Bush Administration and whether or not to repeal the "Don't Ask, Don't Tell" policy in the military. It is expected that tax cuts and spending will take priority in the session.
In the past, lame duck sessions caused more political inactivity in Washington than they do today. This changed when the 20th Amendment was passed in 1933, shortening the time between elections and inaugurations and leaving less time for outgoing officials' actions--or inactions--to cause political uproar.
In an interview with PBS, New York Times columnist David Brooks said, "It is an incredibly full session, tax bills, maybe a doc fix, the Medicare thing, AMT. There is a lot of stuff piling up. It is tough for me to see them getting to it."
As the 111th Congress winds down, Republicans are gearing up to take control of the House of Representatives in January. The 112th Congress will convene on January 3rd.
However, two new congressmen have already been installed. Sen. Chris Coons (D-DE) and Sen. Joe Manchin (D-WV) were sworn in on Monday because they were taking over for appointed senators.
President Obama said that he will focus on "maintaining a bi-partisan tone in Washington" in the wake of the congressional session starting.
In the upcoming weeks, the Senate is expected to discuss its food safety, gender fairness in paychecks and alternative-energy vehicle bills. Congress hopes to make progress on these issues before it breaks for Thanksgiving.
Reach reporter Jennifer Schultz here.
Follow reporter Jennifer Schultz on Twitter: @neon_jenn.
Sign up for our weekly e-mail newsletter.