Los Angeles
L.A. County, Orange County Ban Medical Marijuana Dispensaries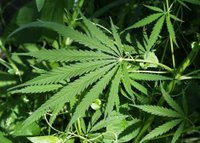 Over the objections of medical marijuana advocates, the L.A. County Board of Supervisors voted Tuesday to ban marijuana dispensaries in unincorporated areas of the county.
The vote was 4-1, with Supervisor Zev Yaroslavsky opposing. During deliberations, he encouraged the board to focus on unlicensed dispensaries rather than shut down licensed ones.
"It's the illegal ones that are creating almost all of the problems," Yaroslavsky said. "It's the ones who come in for permits that we have considerable leverage over."
The Orange County Board of Supervisors took the exact same action with the exact same vote later Tuesday.
That was not enough for L.A. Board Chairwoman Gloria Molina, who said she would support the ban because the District Attorney's office had done a poor job cracking down on badly behaving dispensaries.
Orange and Los Angeles Counties are the two of three largest counties in California. San Diego, the second-largest county, has 16 locations set aside for the sale of medical marijuana. About a dozen of California's nearly 60 counties regulate the sale of medical marijuana.
L.A. County Sheriff Lee Baca said in September: "The medicinal marijuana program that voters authorized years ago has been hijacked by underground drug-dealing criminals who are resorting to violence in order to control their piece of the action."
In Orange County, sheriffs officials were worried that dispensaries were breaking state and federal law by selling to people without medical marijuana licenses.