National
Keith Olbermann Rails Against Ted Koppel, Defends MSNBC - VIDEO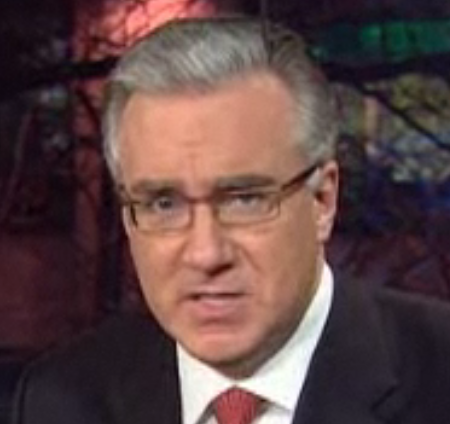 Keith Olbermann struck back at Ted Koppel on Monday night's edition of MSNBC's "Countdown," saying Koppel's brand of journalism failed and that his own sharp, biting analysis forms the foundation for good journalism.
Koppel published an op-ed in Sunday's Washington Post, saying the media has lost its objectivity. He heavily criticized MSNBC and Fox News and called Olbermann the most opininated commentator on television's most liberal news network.
During a nearly 13-minute long special comment period at the end of his show, Olbermann defended himself and his network. He said people who herald the broadcasting and reporting of Edward Murrow, Walter Cronkite and Koppel ignore that all three exercised strong editorial judgment. In fact, Olbermann said, they were all liberals. They all influenced the course of presidencies and the nation because of what they choose not to report, Olbermann argued.
Olbermann also chided networks like Fox News for creating a "false god of objectivity."
"To equate this network with Fox, as Mr. Koppel did, to accuse us of having our own facts, is another manifestation of a dangerously simplified understanding of modern news," Olbermann said.
He derided Koppel for shining a light on the Iran hostage crisis every night for 14 months, but then ignoring the reasoning behind the Iraq War for three years.
"The bitter irony that must someday occur to Mr. Koppel and the others of his time," Olbermann concluded, "is that their choice to not look deeply into Iraq before or after the war began was itself just as evaluative, just as analytically-based, just as subjective, as anything I say or do here each night.
"I may ultimately be judged to have been wrong in what I am doing. Mr. Koppel does not have to wait. The kind of television journalism [Koppel] eulogizes failed this country because when truth was needed, all we got were facts --- most of which were lies anyway. The journalism failed, and those who practiced it failed, and Mr. Koppel failed. I don't know that I'm doing it exactly right here. I'm trying. I have to. Because whatever that television news was before -- now we have to fix it."
Koppel used the fact that Olbermann was suspended for making donations to political campaigns to blast the partisan, profit-driven and opinionated nature of modern television news.
"While I can appreciate the financial logic of drowning television viewers in a flood of opinions designed to confirm their own biases, the trend is not good for the republic," he wrote.
Koppel hosted ABC's "Nightline" for 25 years, retiring in 2005.
Reach executive producer Paresh Dave here. Follow him on Twitter: @peard33.