Music
Ke$ha's "Cannibal" EP: Frothy Fun Dance Pop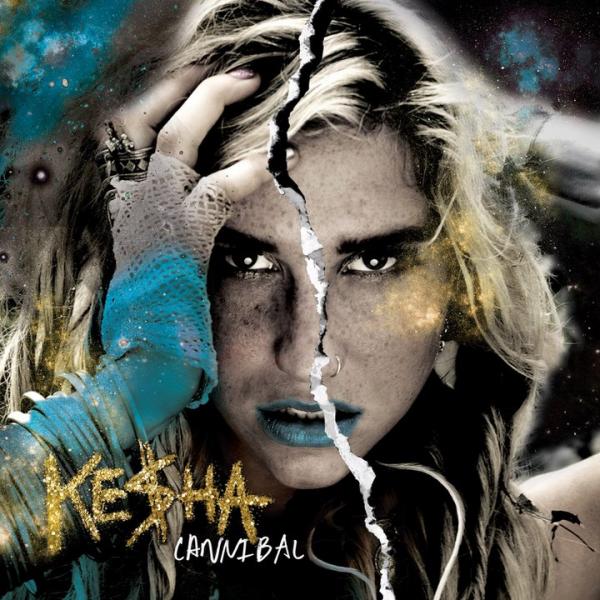 The aggressive title of "Cannibal", Ke$ha's EP follow up to "Animal", may have America scared that the erratic singer will try to eat her audience.
Upon listening to the EP, however, it seems more likely that she'll just throw glitter on us and shove whiskey down our throats. And we're strangely okay with it.
On "Cannibal", Ke$ha sticks with her basic formula of poppy dance tracks that appeal to the party animal in all of us. While her curious blend of rap and actual singing leaves much to be desired from her vocals, the undeniably catchy beats paired with generally absurd lyrics make this EP worth listening to before a night out.
Songs such as "Cannibal", "Sleazy" and "Blow" solidify Ke$ha's place as a party track queen, but lack variety. The verses feature predictable and often forced-sounding rhymes, and when contrasted with the singer's likeable (sung) choruses, it's clear that Ke$ha's strength isn't the "rapping" she seems so fond of.
"The Harold Song" is Ke$ha's somewhat successful attempt at a more serious, vocally-driven ballad. Although heavily auto-tuned, some of her natural tone shines through in the song's more genuine moments.
While "Blow" and "We R Who We R" are sure to be radio and party favorites, a few of "Cannibal"'s tracks completely digress from pop-musical relevance. With overly used 80s synth-pop beats, "Grow A Pear" and "C U Next Tuesday" end up sounding dated and lackluster.
It's clear that Ke$ha isn't entirely sure of her intended audience. Although the majority of her songs stress her affinity for drinking and random hook-ups, Ke$ha seems disinclined to characterize herself with a more mature brand of pop that appeals to an older audience. In "The Harold Song" she talks about her nightlight; in "Cannibal," she threatens to stalk a guy in school.
With a clash of witty, unabashedly sexy songs and trite, juvenile references, Ke$ha seems to be unsure if she's catering to a pre-teen audience or aiming for a more mature sound. Consequently, her audience is left confused - is she 13 or 23?
Whatever direction Ke$ha decides to take her music, it's clear that the musical world won't be holding its breath. Ke$ha's persona as a whiskey-swigging, glitter-obsessed party girl may be a total affectation, but even she doesn't seem to take herself too seriously.
And in a pop music landscape where Lady Gaga is trying to take over the world, there's something delightfully irreverent in Ke$ha's attitude, and her frothy, fun dance pop.
Reach Elizabeth here.
Sign up for Neon Tommy's weekly e-mail newsletter.