Entertainment News
Diego Luna - What It Means To Become A Man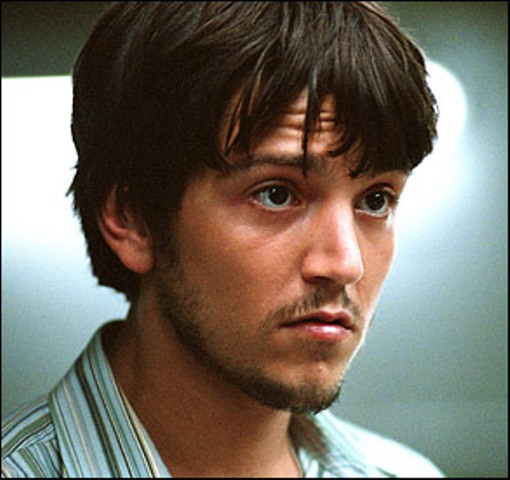 On Nov. 8, Diego Luna brought his Latin charm and wisdom about both the Mexican and American film industry to USC.
"Conversation with Diego Luna" was part of the USC Annenberg Distinguished Lecture Series on Latin American Arts and Culture partnered with USC Spectrum and USC Mexican American Alumni Association.
Moderated by Annenberg professor Josh Kun, Luna discussed everything from his films to his own family life.
Kun, who began the conversation with an introduction to Luna's career highlighted his role in 2008's Oscar award-winning film "Milk," as Harvey Milk's Mexican-American boyfriend that defied boundaries of tolerance within the realm of sexuality.
While this is one of Luna's better known films, he has starred in 40 films in America and Mexico, such as "Dirty Dancing Havana Nights," "Y Tu Mamá También" and has also directed two feature films of his own.
He also created Ambulante, a documentary festival dedicated to increasing the availability of documentaries in Mexico and supporting the movement of Mexican documentary filmmaking.
Much of the discussion, however, was centered on his transformation from an actor to a director and activist.
Luna described his new role as a director and its power to give attention to issues that he personally feels strongly about.
An activist for Mexican politics, he strives to play roles and make movies that address issues close to the heart of Mexicans.
His recent directorial film, "Abel," which comes out later this year, made it into the Sundance Film Festival and was recently shown at AFI Fest.
The movie is about a young boy named Abel who comes home to find that his father is no longer there and becomes convinced that he is now the man of the house, and the father figure.
As he gave background on the film, Luna revealed that the themes in Abel were close to his heart.
"It's about the process of what it means to become a man," said Luna.
However, it's also a commentary on parenting and responsibilities of parents for their children's well-being and education. Luna rejected gender roles by stating that it's not enough for a father to just provide.
When reminded of his soap opera days with an embarrassing sound clip of him singing as a child, he jokingly laid down on the "therapy couch."
However, in all seriousness, that clip led him to divulge his own personal crusade as a filmmaker and actor to reconnect with an audience that he feels has been lost to the glare of the television screen.
Although he spent many years on television and met his best friend and fellow actor Gael García Bernal there, Luna deemed the medium as a disrespectful form of entertainment.
"The screen is a mirror, otherwise there is no point of it existing," stated Luna.
That is exactly what Luna attempts to do with his films, reflect society in a way that can better itself and connect with the people he entertains with his work.
"We have so many tools to connect, but we're not really connecting," said Luna.
This concept of a connection resonated throughout Luna's answers as he gave his take on the political situation in Mexico in that he sees the government needing to thinking about the future in order to transform Mexico into a country that builds things.
Cinema, Luna believes, can help do just that. It should show concern and awareness for what's going on around people connected to Mexico.
At the end of the conversation, Kun opened up the floor for questions. It was no surprise that most audience members asked questions regarding Mexico and whether the future looked bright for Mexican cinema as well as politics.
Luna didn't hesitate to instill hope in the audience. He said, "I believe Mexico is like a teenager…and when you're young there's always hope."
Reach Yasamin here.
Join our mailing list.