Entertainment News
Daily Hollywood - Drama With The Stars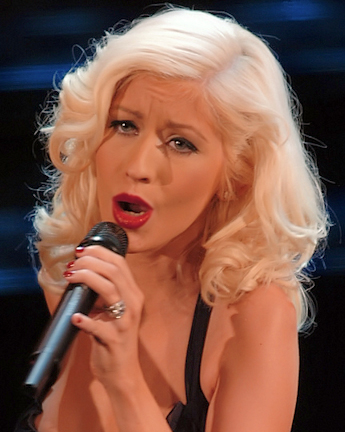 Viewers are calling foul after Tuesday night's showing of "Dancing with the Stars" after Brandy was booted off the show, leaving Bristol Palin in the finals. Many are demanding a re-haul of the entire system claiming that more weight should be placed on the judges' votes.
Brandy and her partner, Maksim Chmerkov­skiy, were reportedly very upset after the show. Chmerkov­skiy went as far as to tell E! Online, "This season has just been ridiculous since day one."
Christina Aguilera is all about making it on her own for her upcoming movie debut, "Burlesque," where she plays a girl with a Hollywood who becomes Cher's protege.
She explained to Chicago Sun-Times about her difficult childhood and how that taught her to be stronger growing up: "I've learned that I can only depend on myself," explained Aguilera.
One might wonder if this sentiment has anything to do with her pending divorce from her husband of almost five years, Jordan Bratman.
This does not seem to have slowed Aguilera's love life down as there have been reports of a possible romance with Benji Madden of Good Charlotte.
In addition, reporters noted that Aguilera was extremely flirtatious with co-star Cam Gigandet at the "Burlesque" junket leading to much more speculation despite a member of Aguilera's camp denying any such romance. (Source: Chicago Sun-Times)
After Mel Gibson admitted to slapping Oksana Grigorieva, Gibson is fighting for full custody of their child in what's sure to be another drama-filled segment of his life.
"According to the documents, in addition to attempting to take custody away from Oksana Grigorieva, Mel's lawyers will ask Judge Scott Gordon to award her visitation, but only with a monitor. And Mel's lawyers want the judge to deny Oksana any overnight visits with the baby," said TMZ. (Source: TMZ)
Heidi Montag said her dead doctor ruined her life by giving her potentially irreversible size G breasts, even though she was the one who requested the surgery. "It's impossible to work out with these boobs," Heidi said. (Source: The Fab Life)
Anne Hathaway and Jake Gyllenhaal do a topless photo shoot to promote their new film, "Love & Other Drugs" for the cover of Entertainment magazine. Entertainment liked it so much they decided to put out three different covers of the duo. (Source: Entertainment Weekly)