International
Burmese Military Junta To Release Aung San Suu Kyi
Burmese pro-democracy leader Aung San Suu Kyi may be freed from her extended house arrest this Saturday, after Myanmar's military junta signed an executive order for her release earlier today.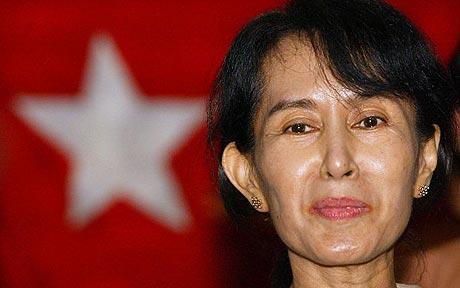 According to reports quoting state officials and government inside sources, Myanmar's military ruler, General Than Shwe, has signed an order for her release.
A former Nobel Peace Prize recipient, Suu Kyi has spent 15 of the past 21 years under military enforced house arrest. She was first placed under house arrest in 1989, after the Burmese military's declared martial law.
Despite news of her release, Suu Kyi is not expected to accept release terms that exclude her from political activity.
Considered one of the world's most secretive governments, few outside Than Shwe's inner circle are aware of the formalities surrounding Suu Kyi's release.
"This is the nature of Than Shwe and his regime," said David Mathieson, a Burma specialist with Human Rights Watch based in Thailand.
In an interview with Reuters, Mathieson said besides knowing that her house arrest expires on Saturday, everything else lies "within the realm of speculation."
"Government people don't know, Suu Kyi's party doesn't know and the experts certainly don't know," Mathieson told Reuters.
Roughly 2,000 members of Suu Kyi's National League for Democracy party (NLD) gathered outside of her home today in anticipation of her release, but were told to go home until tomorrow.
Suu Kyi's NLD won 59 percent of the vote in the Burmese 1990 elections while under house arrest, leading many to believe that she was elected Prime Minister.
To reach Benjamin Gottlieb, click here. Or, follow him on Twitter @benjamin_max.