Music
Wiz Khalifa – Waken Baken and California Love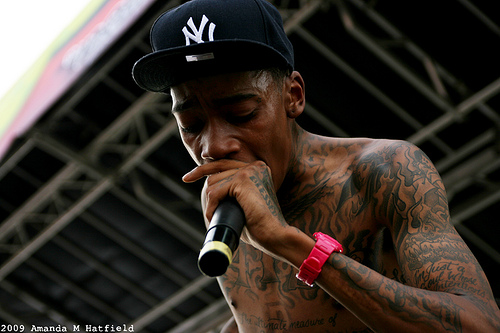 Wiz Khalifa had quite the weekend in Southern California when his Waken Baken Tour held down three tour dates in Los Angeles (Thursday and Friday) and Ventura (Saturday).
23-year-old Cameron Jibril Thomaz, also known as Wiz Khalifa, released his debut album, "Show and Prove," in 2006 and has been on the rise ever since.
He was named Hottest Breakthrough MC in 2010 by MTV.
"This has been more like a grassroots movement I've been working on for a long time," said Khalifa. "I put out my first mix tape when I was sixteen. I've been on a constant grind and building a real fan base. It's finally paying off. Since I was a kid, I've been making the best out of nothing."
Wiz Khalifa's influences have been akin to "Camp Lo, Biggie Smalls and Bone Thugs-N-Harmony."
And how baked was it inside Ventura Theatre Saturday night? Well, let's just say if the Wiz Khalifa fans come out and vote on Nov. 2, Prop. 19 will have no problem getting passed.
Nevertheless, Wiz Khalifa and his Taylor Gang crew were brilliant on stage. The crowd was raving, and the experience was great overall.
His event had an element of surprise at the end as he motioned to walk off stage and came back with an encore of "The Statement."
The Pittsburgh native rapper opened with his verse from "Super High" and performed fan-loved numbers such as "Burn After Rollin," "Up," "Ink My Whole Body," and "This Plane."
Yelawolf is the opener for Wiz Khalifa on the 50-date tour. This is the second time Yelawolf has gone on tour with Wiz Khalifa and the two are experiencing a lot of success.
Every venue has sold out on the tour thus far and is sure to give the two rappers the recognition they have long deserved from hip-hop culture and the music industry as a whole.
Wiz Khalifa will release an album on Atlantic Records in 2011.