California
Whitman, The Unpopular Kid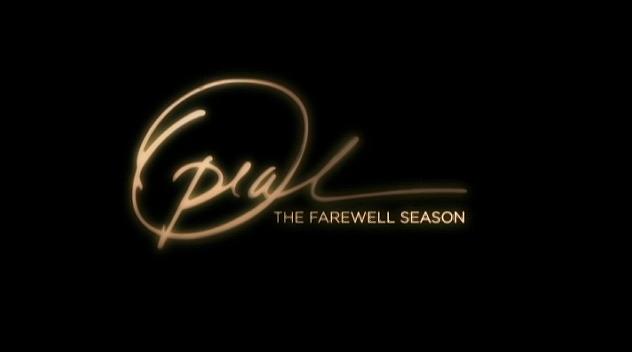 In a society where one craves popularity, that sentiment is never more true than during election season.
Unfortunately for Meg Whitman, her lack of popularity among the celebrity crowd is going to hurt her in the polls next week.
Admittedly, Hollywood has been unusually quiet for the 2010 California gubernatorial election but celebrities have slowly started to come out in support of Jerry Brown.
The founders of DreamWorks (Steven Spielberg, David Geffen and Jeffrey Katzenberg), Alec Baldwin, Bill Clinton and Magic Johnson have all publicly endorsed the attorney general.
And who's in Whitman's corner?
Who?
Exactly.
The lack of celebrity endorsements for Meg Whitman is going to contribute to the loss of her campaign.
Yes, she's already down in the polls but this assertion is not without merit.
Let us travel back two years during the 2008 presidential elections and analyze the relationship that I will call "Oprahma" (you'll get it).
Oprah Winfrey and President Obama go together like peanut butter and jelly; Lady Gaga and Alexander McQueen; Justin Bieber and comb-overs.
During the 2008 presidential campaign you could not say Barack Obama without acknowledging Oprah's endorsement.
She is arguably the most influential person in the world and though it would be unwise to contribute his presidency purely on the "O"-factor, her mass appeal didn't hurt him.
The effects celebrity endorsements have on political elections are huge, and here are three reasons why:
It makes people do a double-take. This is simple, if you had originally tossed aside a particular candidate but your favorite celebrity is endorsing them, you will take a second look at that candidate. Maybe you were on the Hilary Clinton bandwagon, but found out that your all-time favorite celebrity Oprah is supporting Obama, now it's a whole new ballgame because you love Oprah! You've bought (and read) all the books featured in her Book Club, you wait every year in anticipation of Oprah's Favorite Things and love donating to Oprah's Angel Network. You listen to everything she says, so why wouldn't politics be different? It's not, and you start to pay closer attention to Obama and his policies.
On the flip side, maybe you hate Oprah. Maybe it's her over-enthusiastic screaming that makes you cringe in your seat. I personally questioned her judgement during the Tom Cruise couch-jumping incident, but that has since been resolved. If you have something against the big O, it might cause you to have negative feelings towards Obama. It's a great way to learn more about a candidate. You'll pay more attention to the issues and viewpoints of a candidate if Oprah talks about it. She'll explain Obama's stance on important issues in order to show her fans why he deserves to be the next president. Granted, maybe through listening to Oprah you figure out you don't like his stance on same-sex marriage, but that's something that you've learned from Oprah. When a celebrity speaks, we watch, listen and learn.
It gets voters interested. I am one of these voters. I will admit to reading Perez Hilton more frequently than the Los Angeles Times (though I eventually get to it) and am much more concerned with the dating status of Reggie Bush than issues regarding Proposition 22. However, if Oprah or in my case Beyonce, told me to stop being ignorant and actively participate in the issues concerning California, well by-golly I would!
People might wonder, "The celebrities that support Brown don't have nearly as much influence and merit as Oprah does."
I disagree. An endorsement from the DreamWorks trifecta is vigorously sought after by politicians because of the interest they can bring from the entertainment industry.
Variety magazine noted that when the trio hosted a fundraiser for Obama in 2007, it was a turning point for him and his relationship with Hollywood heavyweights.
If you don't believe in this groupthink ideology, go ahead and prove me wrong.
You might take a second glance at a candidate because of a particular celebrity endorsement but keep your original position.
I will admit, celebrities could have no political sway whatsoever and although their opinions shouldn't affect us, I firmly believe it does.
Whether you agree with me or not, get out there and vote Nov. 2.
All I have to say is so long Whitman, it's time to get some friends in higher places.
To reach reporter Aja Dang click here.
To follow Aja Dang on Twitter click here.
Join Neon Tommy's mailing list.