Health
Study Finds Fewer Surgeons Means More Vehicle Deaths
With a growing fear that the U.S. will soon not have enough licensed medical professionals to replace retirees in the coming years, Americans should be worried that they may not receive the care they need.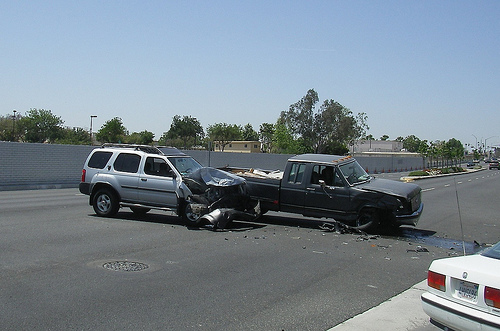 A new study presented Oct. 4 at the 2010 Annual Clinical Congress of American College Surgeons proved that the likelihood that people will survive motor vehicle crashes is a direct result of the number of surgeons working in that specific geographic area.
The study, led by Dr. David C. Chang from the UCSD School of Medicine, determined that adding six more surgeons to a county would increase the survival rate by one life.
The number of general practitioners was not taken into account because these doctors are not first the responders in the emergency rooms.
Chang and his colleagues analyzed data from 3,225 U.S. counties from 2001 to 2003 and found an average number of 55 surgeons per one million people. Overall, counties with more surgeons exhibited lower rates of motor vehicle deaths.
In analyzing their data, they ruled out the socioeconomic status of the counties and took into account whether they were urban or rural.
"Accounting for these other issues, these findings still come up," Chang said.
Though Chang analyzed his data on a national basis, statistics for California represent a similar trend.
A document outlining the current health status of each individual county in California was released earlier this year by the California Department of Public Health.
In analyzing the deaths due to motor vehicle crashes from 2006 to 2008, they found that the overall age-adjusted death rate was 10.3 deaths per 100,000 people. The Healthy People National Objective states that the rate should not be more than 8.0.
Though California missed the mark as a state, six individual counties had death rates under 8.0: San Francisco, San Mateo, Santa Clara, Alameda, Orange, and Contra Costa.
Los Angeles barely missed the mark with an age-adjusted death rate of 8.6 and an average of 871.7 deaths.
The five counties with the worst death rates were Madera, Tulare, Kings, Butte, and Kern.
In a 2009-2010 annual report from the Medical Board of California, the current amount of physician and surgeon licenses were highest in the following counties: Los Angeles, San Diego, Orange, Santa Clara, San Francisco, and Alameda.
It may not be a coincidence that four of these six counties (Orange, Santa Clara, San Francisco, and Alameda) were also four of the six counties with the lowest overall age-adjusted death rates due to motor vehicle crashes.
Though the Medical Board report contains both surgeons AND physicians, there is an evident correlation between the two sets of data.
As the number of surgeons diminishes nationally, this shortage may cause the motor vehicle death rate to rise even higher.
The shortage of general surgeons is expected to reach 1,300 this year and 6,000 by 2050, according to a study released in 2008.
Chang said his study strives to point out the importance of surgeons.
In the United States, he said, surgery is not a part of the primary care medical field.
"This study shows that surgery, especially general surgery, should probably be included in the primary care system," he said.
He also said he hopes this data will bring attention to the need for better systems of replenishing the number of general surgeons across the country.
Reach staff reporter Rebecca Buddingh here.