International
Spiking Mexican Drug Violence Takes Aim At Rehabilitation Centers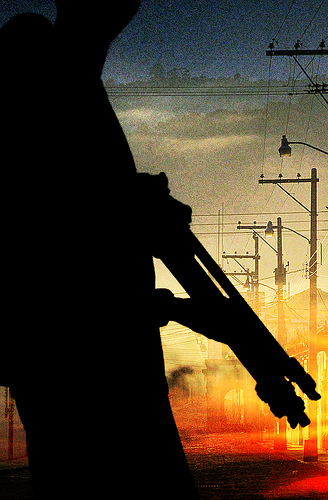 The drug war raging across Mexico has seen three deliberately public mass executions in the past week, the two most recent of which were clearly directed at drug rehabilitation center clients.
On Wednesday, gunmen opened fire at a car wash in the central Pacific coast state of Nayarit, killing 15 people. Thirteen of those killed were clients at a nearby drug rehab center.
Drug conflict also re-ignited on the streets of Tijuana, just across the U.S. border from San Diego. On Sunday, fourteen individuals were murdered in a drug rehabilitation center in apparent retribution for the seizure and burning of 134 tons of marijuana.
The rehab clients were ordered onto the floor, at which point they were murdered execution-style by men using automatic weapons.
Both attacks were apparently orchestrated by professionals, according to investigation officials.
President Felipe Calderon said that "these are acts perpetrated by unscrupulous criminals who snatch life from innocent people, most of them young people with life ahead of them, young people struggling to build a future, to overcome addictions, to study," according to the LATimes.
The signal being sent by targeting drug rehab centers is clear: you cannot leave the system.
Tijuana had avoided the type of rampant, drug-related public killings that taint other border towns, most notably Ciudad Juarez, which has gained an international reputation for indiscriminate drug murders.
The tactic of attacking rehabilitation clinics has been used in the epicenter of drug violence, Juarez, but has typically not been seen in Tijuana.
The murders bring the death toll for 2010 in drug-related violence in Mexico to over 7,000. Nearly 30,000 people have been killed since Calderon's war on drugs began in 2007.
The third attack in the past week was in Ciudad Juarez, where 14 were gunned down at a birthday party on Oct. 22.
Reach Executive Producer Mary Slosson here. Follow her on Twitter here.