Theater and Dance
Review: J.U.i.C.E. Hip Hop Dance Festival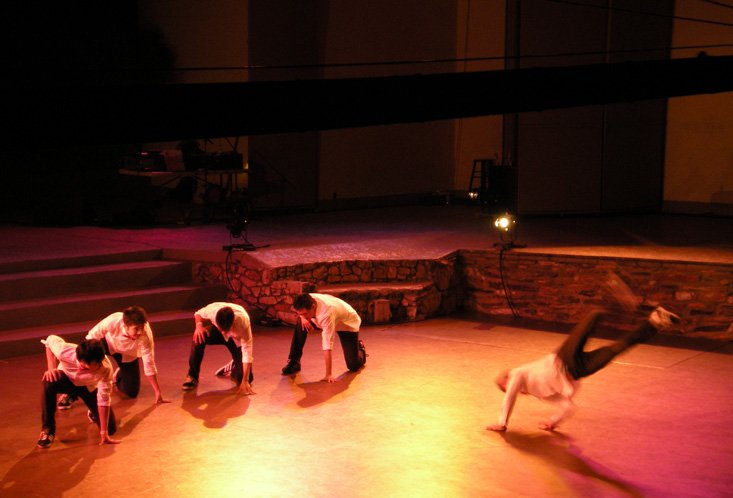 A girl of about 9 in a pink sequin hat at the front of the audience danced in her seat, her little body popping to the music set by DJ Kenzo. Others called out the names of performers onstage, cheering and clapping in response to a b-boy's freeze or agile freestyling.
Diversity embodied the casual and tight community atmosphere, an eclectic convergence of ages, ethnicities, styles and cultures unified by the love of hip-hop dance.
The third annual J.U.i.C.E. (Justice by Uniting in Creative Energy) Hip Hop Dance Festival at the Ford Amphitheater opened with a cypher that warmed up the crowd with a mix of skills and flavors, setting a tone of playfulness, support and respect among dancers.
Dance ensemble Versastyle performed the first piece, a high-energy choreography with precise musical timing, entertaining transitions in rhythm and no lack of personality. Luca "Lazy Legs" Patuelli did a dramatic, confident, at times mischievous and unconventional work using forearm crutches.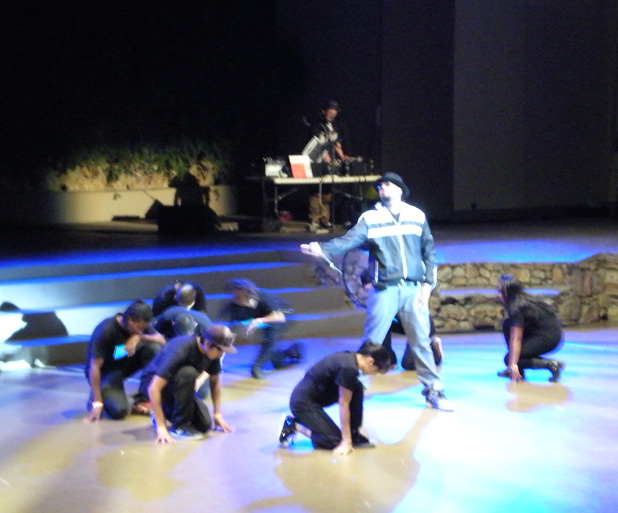 Jacob "Kujo" Lyons, one of the J.U.i.C.E. program's artistic directors, performed with his company Lux Aeterna in a work that stood out with the sculptural elegance of its forms set to beautiful strings. Partnered balance poses formed a serene backdrop to the athletic prowess of the sequences in front that fused various dance techniques with breaking.
Other groups included internationally acclaimed company World Order, Antics Performance, Open House, The Syrenz, One Step Ahead, VENT, Instant Noodles, Junko Sasaki, Raphael Xavier, Big Tara, and MC performers Scatterbrain, Nameless, and Toquon of Soul Elevation.
J.U.i.C.E.'s aim to provide a free, all-ages practice spot for the visual arts, music and dance of hip-hop culture showed in the inclusive and upbeat vibe of the festival. The evening represented the potential of an afterschool arts program to help youth manifest their talent in healthy, inventive ways while putting on a feel-good show bringing local and international street dance to the stage.
Reach contributor Desiree Lanz here.