Art and Design
Property Developers Invest In Downtown Art Walk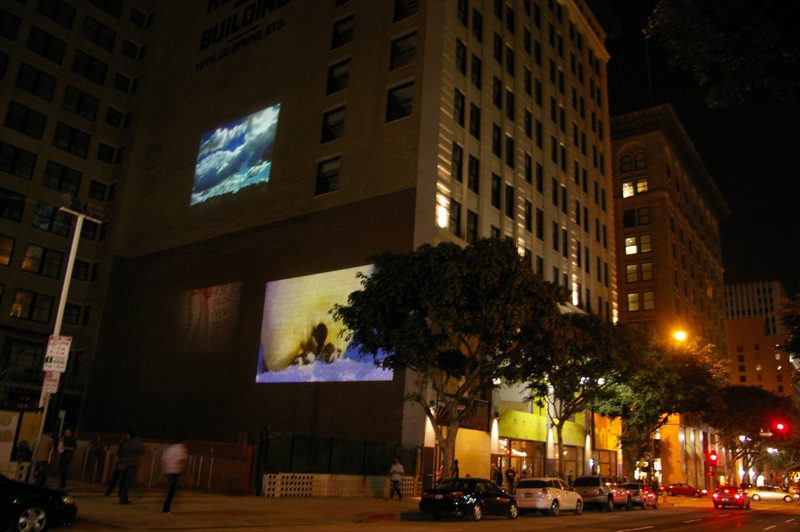 Downtown has improved over the last five years. The opening of L.A. Live has brought new revelers and business into the city to enjoy a host of activities ranging from watching basketball with the L.A. Clippers to the MTV Music Awards at the Nokia Theatre.
Another attraction has been the Downtown Art Walk. Its events have boosted nightlife in the once neglected area - on Oct. 14, the Art Walk attracted thousands of Angelenos.
One visitor said that he had never brought any art to show but came to enjoy the social scene in a city usually so spread out.
"The important thing is it brings people together in Los Angeles; most of the time we spend in out car, so it's great to walk and see all these historic buildings and theatres and see art."
L.A.'s property developers and businesses see the Art Walk as a real opportunity beyond the art. Rumors recently circulated that the Art Walk was about to close, perhaps a clever publicity stunt. In answer to the rumors, downtown's property developers agreed to pay $200,000 to the board of the Walk on Sept. 19, with an additional $250,000 pledged by other property developers and business owners in the upcoming months.
The group of donors released this statement: "It was agreed that the Downtown Art Walk is an event that has contributed significantly to the revitalization of Downtown and is of vital importance to the Downtown community from a cultural and economic perspective."
A shrewd investment, which will surely help boost property prices. According to Trulia.com, the average house went up 57.6 percent between July and September 2010.
These property developers view the Art Walk as a way to attract Angelenos to this part of the city, boost property value and entertain new residents. Most galleries offer free refreshments, alcohol, entertainment and food to visitors. But few of its visitors ever buy the art on exhibition.
Thus, the Art Walk becomes more of a classy night spot rather than a selling point for the artists. Luckily the city views the Art Walk as a vital part of downtown, and instead of going on hiatus until January as the rumors suggested, the Walk will continue in full swing.
To reach reporter Ken Van der Meeren, click here.
Read more from Ken here.