Film and TV
"Let Me In" Gets Lost In Translation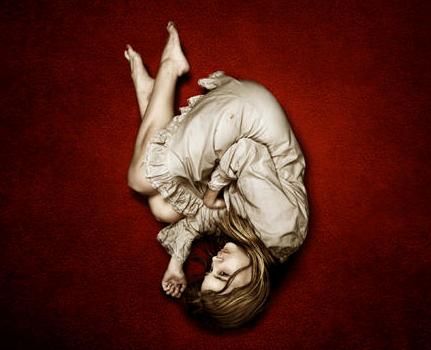 "Let Me In," directed by Matt Reeves, is an apt remake of the Swedish "Let the Right One In" (Tomas Alfredson).
Although the remake is an inferior version, the publicity it generates will hopefully get more people to watch the original, which is what I consider to be the best vampire movie of all time.
Reeves remains faithful to the story, even shooting most scenes down to the exact way they were shot in the "Right One."
The difference between the two is that he makes the reason behind Abby (Chloe Moretz) and Owen's (Kodi Smit-McPhee) connection less pure, and ultimately the payoff is less satisfying in the end because of that miscalculation.
"Let Me In" is about two lonely 12-year-olds trapped by bullies, histories and negligent parents in a snowy New Mexico town that is enduringly dark, depressing and desolate.
"Why did you move here?" Owen asks Abby incredulously. "People don't move here." He's right. They either die there because they have no choice like so many of the movie's characters, rot there because they have no hope like Owen's parents, or escape, as soon as they're able to.
You can see the reverence Reeves has for Alfredson's film, but he makes subtle changes here and there that infringes upon the original Abby's character. She's a ruthless vampire, but she also has a streak of goodness that prevents her from being completely evil. However imperceptible, it's this goodness in people (and vampire) that made the "Right One" stand out.
The relationship between Abby and her father figure "friend" is never explained in the "Right One" but is fully explained in "Let Me In." Richard Jenkins plays her creepy "father," and he acts the part with such sadness that you can't help but feel sympathetic towards him. Later in the movie, you find out why he loves her so much. But the reasoning behind it ruined Abby's integrity for me, and was also incorrect, according to the book by John Ajvide Lindqvist on which the "Right One" is based.
There are also two or three other characters that Reeves glosses over. They're only the supporting cast, but in a movie where everything is built on nuances and very few words are said throughout, it's important to illustrate the difference between someone who's just a victim of their circumstance, and someone who makes the conscious choice to be good or evil. Reeves didn't show that in his movie.
This turned into a compare and contrast of the original and remake. I wanted to like this movie because Reeves spoke so well of Alfredson's film and Lindqvist's novel. He did such an amazing job with paying homage to the original while still keeping it his own with the Reagan-era setting. Plus Chloe Moretz is always brilliant and Kodi Smit-McPhee was perfectly cast with those big expressive eyes.
But "Let Me In" lacks the essence of what made the original so perfect in the first place. That despite the bad that permeates people's lives (and there is a whole lot of bad), there is still a choice people can make that isn't one based in survival or selfishness.
To reach editor Roselle Chen, click here.
Twitter: @roselleUSC.
Neon Tommy's mailing list here.