International
French Strike Rages On With Protests And Violence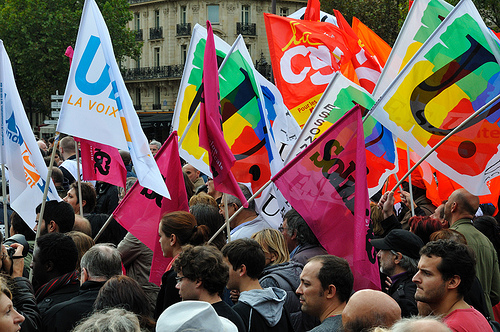 French workers and students continued to strike Thursday over proposed pension reforms, continuing to disrupt transportation and fuel supplies.
The government has tried to ignore the unrest, saying that with a 10-day school break coming up the strike will run out of steam.
But no immediate end to the protests is in site, and labor unions have called for tow more days of national demonstrations on Oct. 28 and Nov. 6.
The major contention for workers is the proposed raise of the retirment age from 60 to 62. This raise is part of a larger pension reform bill that is making its way through Parliament. The bill has already passed the National Assembly and now awaits a vote in the Senate.
President Nicolas Sarkozy has received much criticism for the bill. But has said that the bill is necessary to balance the social security budget.
Read more here.