Entertainment News
Daily Hollywood - Pregnancy, Separation And Trouble With The Law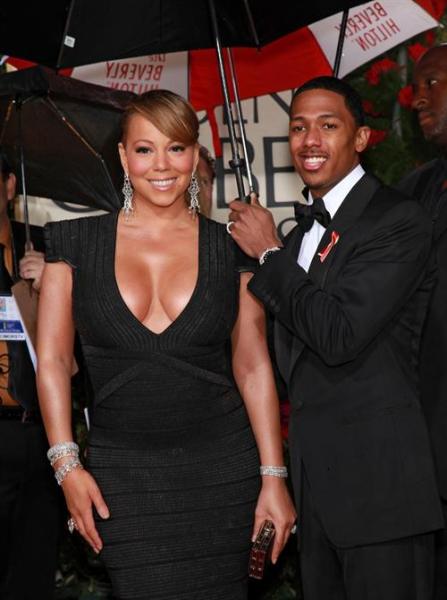 Daily Hollywood – Friday, October 29, 2010
Singer Mariah Carey has confirmed she is pregnant after months of rumors and speculation.
Carey, 41, broke the news Thursday morning on the "Today" show as part of a sneak peek at an "Access Hollywood" interview. "Yes, we're pregnant, this is true. We're expecting in the spring," said Carey in the interview.
The singer also revealed she had suffered a miscarriage shortly after she wed Nick Cannon, 29, in 2008. "It's been a long journey. It's tough because I've been trying to hold onto a shred of privacy."
The news comes as no surprise to fans. Carey and Cannon both spoke of their desire for children in recent interviews, and many watchful eyes have given notice to Carey's expanding tummy.
Cannon repeatedly spoke out against the rumors, though in a way that hinted the couple's first child was on the way. "I've said it before and I'll say it time and time again – when my wife feels like talking about whatever she wants to talk about, you will hear it directly from her," he said.
Perhaps Carey's age was the reason she was laying low, a source told HollyBaby, "the reason Mariah didn't want to say anything is because she is 41, and she's superstitious."
Initial speculation of her pregnancy arose when Carey unexpectedly dropped out of Tyler Perry's new film, "For Colored Girls;" her rep was quick to dismiss the rumors. However, her replacement in the movie, Thandie Newton, let the news slip on "The View," Wednesday.
Carey would not reveal her due date. Recent reports suggest she is expecting a boy, though they have not yet been confirmed. According to Cannon, the couple has already chosen a name for their child.
(Source: http://www.popeater.com)
Gossip Girl costars Blake Lively and Penn Badgley have called it quits after three years, a rep for both stars confirmed Wednesday.
The couple ended their relationship in mid-September, but kept the news to themselves.
The two seemed to have drifted apart this fall, as both were busy promoting their new films. While Lively, 23, spent time on the East Coast promoting "The Town," Badgley, 23, was in Los Angeles hyping "Easy A."
They attended the Toronto International Film Festival together in September, but conflicting premieres prevented them from attending each other's.
News of the split came weeks after E! News published pictures of Lively at Disneyland with actor Ryan Gosling. The two posed for pictures with fans, but refused to be photographed together. Clandestinely, Lively and Badgley were already broken up at the time of the spotting.
In an interview last year, Badgley told Us Weekly that working together while dating was not a big deal. An insider reports, "they're still good friends and hang out on the set."
The couple was usually quiet about their relationship. According to an insider, "nobody on set had any idea [about the split]. They're really just private."
Lively and Badgley met in Los Angeles as preteen actors. They started dating in 2007, though claimed to be just friends and costars. They went public with their relationship in 2008.
Their characters on television, Serena van der Woodsen and Dan Humphrey, dated until the second season of the show.
(Source: http://www.people.com)
The Los Angeles Superior Court found Anna Nicole Smith's boyfriend and doctor guilty of conspiracy on Thursday.
Smith's boyfriend, Howard K. Stern, and psychiatrist, Khristine Eroshevich, illegally provided the Playboy model with the prescription drugs that ultimately led to her death in 2007.
Stern was found guilty on two counts - conspiring to prescribe opiates and sedatives to an addict, and conspiring to fraudulently prescribe prescription drugs.
Eroshevich was convicted of four charges – the same two charges Stern was convicted of and two counts of obtaining prescriptions under a false alias.
Prosecutors believe the two kept Smith heavily under the influence of prescription pills in order to exert control over her life and to stay in her "inner circle."
Their lawyers argued they were not feeding to Smith's addiction, but rather relieving Smith of her emotional and physical pain.
A second doctor, Sandeep Kapoor, who prescribed Smith Methadone and other drugs under a fake name, was acquitted of all six counts.
12 jurors listened to the accounts of how Smith took up to 1,500 pills a month. The verdict came after two months of testimonies and nearly 12 days of deliberation.
Stern and Eroshevich are due back in court on Jan. 6 to receive their sentences. Each may face three years or more in prison.
(Source: http://www.latimes.com)