Pop Culture
"The Warholian" Showcases Iconic Pop Art In Hip Venue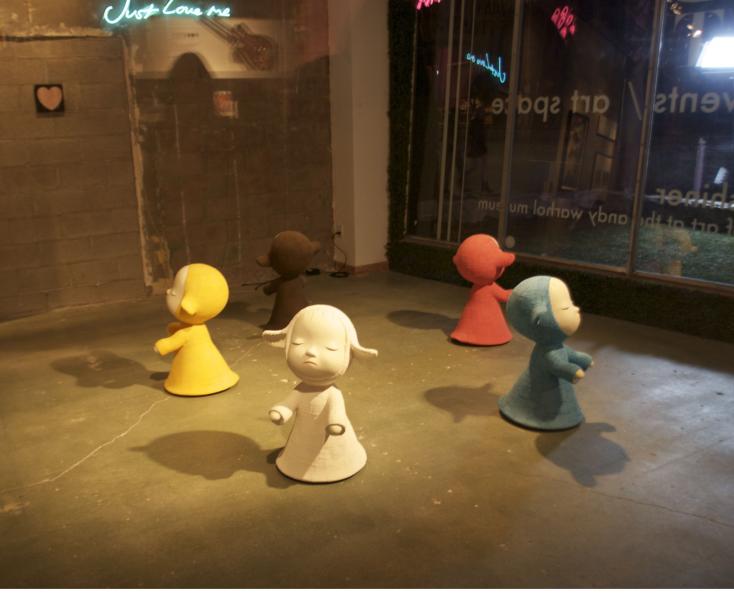 The opening party for "The Warholian" — a new exhibit of photos, film, portraits and objects inspired by Andy Warhol or created by the esteemed pop artist himself — was the place to be this Thursday night.
The Factory-inspired extravaganza was at Royal/T Café in Culver City, an eclectic blend of café, concept shop and art exhibit space.
People dressed to the nines walked around the colorful display, observing and chatting about the work by artists such as Jeff Koons and Takashi Murakami.
DJ Diabetic and Emcee Insulin, also known as Shepard Fairey and David J of Love & Rockets, fitfully played the Velvet Underground as waitresses paraded around in Lolita fashion serving cookies shaped like stilettos.
Everything was in its rightful place — from the colored Don Perignon wallpaper mimicking the blend of colors in Warhol's iconic "Marilyn" prints to the display of Barbie dream houses.
The exhibit was curated by Eric Shriner, the Milton Fine Curator of Art at the Andy Warhol Museum, and featured works by a multitude of prominent artists such as Damien Hirst and Ryan McGinley.
The pieces on display, along with the items in the shop, reflected a blend of pop art, contemporary art and Harajuku style.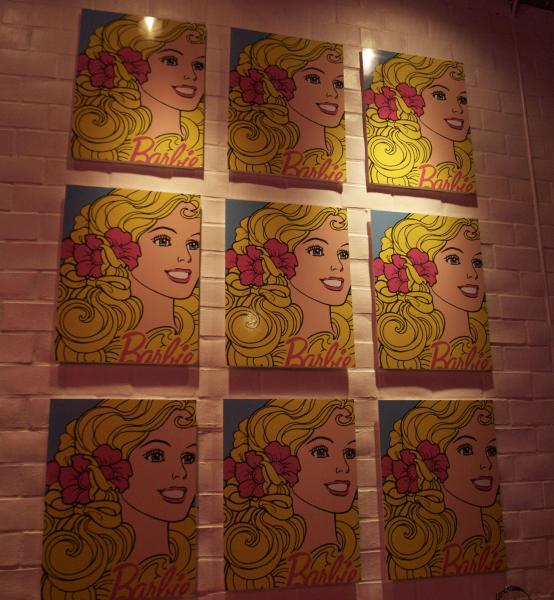 Royal/T Café, owned by Susan Hancock, is inspired by the meido kissa phenomena in Tokyo's electronic district. The waitresses dress in maid uniforms with a Lolita-esque touch, serving a fusion of French and Japanese cuisine with local and organic California style.
It is truly a unique setting.
It's also available to rent for events such as weddings, private dinners and parties.
The opening party for The Warholian was packed. Even Perez Hilton graced the general public with his presence.
It had just the right hype and clamor. People lined Washington Boulevard waiting to get in, while some had their photos snapped on the Barbie pink carpet.
The exhibit is free and open to the public from 10 a.m. to 6 p.m. daily and lasts until Jan. 31.
Reach reporter Kaitlyn Fong here.