Technology
Social Media Week Hits Los Angeles: The Details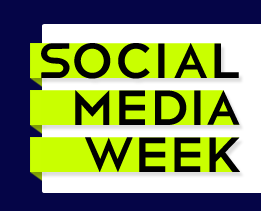 Improv theater based on the audience's Facebook profiles and text messages.
A head-to-head debate with Funny or Die CEO Dick Glover.
A Shakespearean take on geolocation: To Check-In, or Not To Check-In?
These are just some of the types of free events that will graze Los Angeles during the next few days as part of Social Media Week L.A. (SMWLA). The schedule chock-full of creatively-themed events is part of Twelethon, a creativity-based fundraiser for inner-city professional arts education. In their words, simply attending an event and adding your voice to the online discussion this week will help "harness the power of social media for social good."
Cities across the globe will be simultaneously launching their own Social Media Week events galore: Bogotá, Buenos Aires, Mexico City and Milan. (In February 2010, the festivities took place in Berlin, London, New York, San Francisco, São Paolo and Toronto.)
Dozens of L.A. events are slated for foodies, techies, artists, students, bloggers, educators, party-goers, businesspeople, entrepreneurs, marketers, realtors, you name it… even mommies.
Check out the full schedule here, and RSVP online to save your spot. For free. Social media doesn't cost money, so why should getting together to explore the phenomenon's merits hurt your wallet? Or PayPal account?
The events are diverse. Some are wacky, some are professional, some are drink-a-licious, and others are simply delicious. The V Lounge is even hosting a panel about how music artists use Twitter to shape their audiences. I hope they address the modern miracle that is Britney Spears remaining as the second most popular celebrity tweeter, just behind Lady Gaga. I suspect it's the classy "It's Britney Bitch!" bio that keeps her loyal followers at bay. I mean, her music.
Whatever your interest, it's an opportunity to leave inbox hell for a moment and convene in-person about one of the most significant trends shaping modern society: social media.
If you can't attend an event, if you're socially awkward, or if you'd rather watch from the safe distance of the healthy glow of your computer screen, check out live streaming on the SMW website.
Or better yet…
Type your enthusiasm.
On Twitter: Follow @SocialMediaWeek and use the hashtag #SMWLA or #SMW to put in your two cents.
On Mobile: Download the Social Media Week app to keep track of your event schedule and add yourself to guest lists.
On Flickr, YouTube and Vimeo: Upload SMWLA event photos and videos, and tag them with SMWLA, SMW and SocialMediaWeek.
On Facebook: Check in with the SMWLA fan page for details, or… if you're privy to Facebook Places, actually check-in from an SMWLA event.
On MySpace: …just kidding.
Check back for updates on the gamut of events running through the L.A. edition of Social Media Week. Real-time info about Bogotá, Buenos Aires, Mexico City and Milan events can be found at SocialMediaWeek.org.
And the world becomes smaller with each and every tweet.
Reach columnist Lisa Rau here.
Follow her on Twitter: @LisaRau.