Opinion
Does "Teen Mom" Glamorize Teen Pregnancy?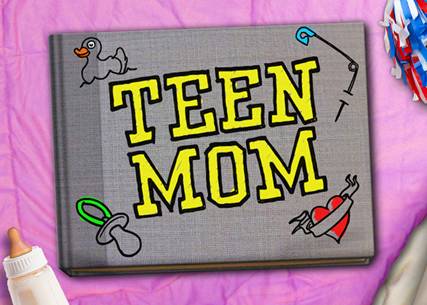 There is something fundamentally wrong with the media industry. The lines that separate news and important information from sensational, entertaining and fictionalized stories have been blurred, and are virtually nonexistent on many fronts. I'm not beating a dead horse when I say things have to change. As media consumers we cannot simply rollover and accept just any information that is disseminated across airwaves into our homes.
Please bear with me and allow me to tell you exactly why our opinions and ideologies should not be so easily constructed by what we hear on the local news or read in the newspaper.
The most recent social criticism and titillating topic being covered by the media is the "controversy" surrounding shows and movies that feature teen pregnancy.
The teens featured on the hit MTV reality show "Teen Mom" have been plastered on the covers of countless gossip magazines over the past few weeks, and one couple appeared on The Today Show with Matt Lauer Thursday morning.
The Today Show segment was sensationally titled "Teen Mom Controversy". Lauer posed a question that many have been asking, especially in the media: "Does [the show] send the wrong message when it comes to the serious subject of teen pregnancy?"
Lauer described "Teen Mom" as the latest guilty pleasure, while press clippings from spreads in People and US magazine flashed across the screen. The reporter referred back to Lauer's original question and asked audiences if the show glamorizes teen pregnancy by featuring the teen girls on celebrity magazines.
Next, a voice of reason is heard when the CEO of the National Campaign to Prevent Teen and Unplanned Pregnancy weighs in. "To say that these shows on teen pregnancy are glamorizing is just the same as saying Biggest Loser glamorizes obesity. It's just nonsense," said Sarah Brown.
Footage of teen mom, Catelynn Lowell giving up her newborn baby for adoption gives viewers a sobering look at the not-so-glamorous side of teen pregnancy, if there was any to begin with.
Shortly after Lauer reintroduced Lowell and her fiance, Tyler Baltierra, he retracts his original introduction due to the choice wording he used when referring to them as "stars."
"Maybe that's my fault. We shouldn't say two stars of the show, we should say one of the couples featured," The Today Show host said.
Lauer was right to make this distinction, and many other journalists should follow his example when covering the show. Just because couples like Catelynn and Tyler are featured on the cover of magazines doesn't mean that they are promoting a glamorized, Hollywood image of a very serious situation.
"Shows like "16 and Pregnant" and "Teen Mom" draw on preexisting audiences and give people something to gossip about," said Dr. Karen Sternheimer, a USC professor in the sociology department, and author of "Connecting Popular Culture and Social Problems: Why The Media is Not the Answer".
The fact that magazines featuring these couples are flying off the shelves and millions of viewers tune in every week to watch the show is indicative of society's obsession with a good story and juicy drama. Television and movie producers capitalize off of this, and will create content regardless of reality.
In January, USA Today covered the increase in teen pregnancy and considered the data a "clear reversal from the downward trend that began in the 1990s." This claim is very misleading due to the fact that a closer look at the data indicates no such thing. These reports show a 3 percent increase between 2005 and 2006 in pregnancy rates. Three percent is hardly a drastic increase and doesn't indicate a reversal.
"Typically with a lot of different trends things go up or down," Sternheimer said. "There is no information to think that this is the start of a new trend."
Sternheimer is critical of the media's tendency to blame television shows and movies for this complex data. Young adults don't sit on the couch like a blob of mush that will be molded by every flashing image that appears across the screen.
There is conclusive data that supports poverty rates as an indicator of teen pregnancy. In 2008, The San Francisco Chronicle cited University of Pennsylvania sociologist Frank Furstenberg's research on the effectiveness of comprehensive sex education. His findings indicate that two-thirds of teenage mothers live at or below the poverty line at the time they give birth. Individuals with less income often have less opportunities an as a result feel like they have nothing to lose when they have children.
Teen pregnancy is a problem regardless of how much the rate fluctuates a few percentage points every couple of years. A child born to an unmarried mother has a 27 percent chance of growing up in poverty, according to the National Campaign to Prevent Teen Pregnancy. This is a perpetual cycle that will continue to repeat itself unless we take a real look at real solutions. Instead of looking to place the blame on a hit TV show, it is incumbent upon us to look at the data and respond accordingly.
Reach reporter Ariele Pratt here.
Sign up for Neon Tommy's weekly e-mail newsletter.