Film and TV
"Catfish" Revolutionizes Reality-Thriller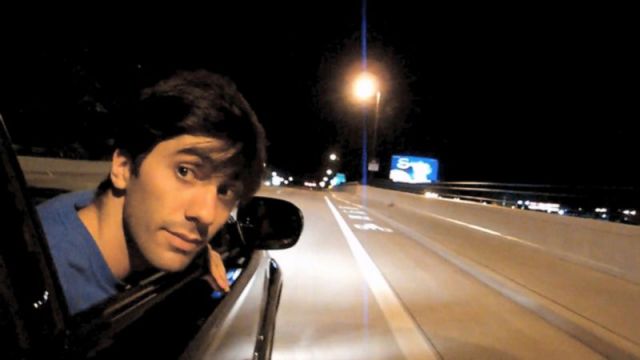 "Catfish"
(USA, 2010, 94 mins)
This film was seen at Outside the Box Office, part of the USC School of Cinematic Arts free film screening program. For the current calendar, click here. To join their mailing list, click here.
I do not know what is more delicious: the story or the boy. Nev Schulman, one of the main subjects of "Catfish", is gorgeous and the film indicates a smash.
It satisfies that craving for "real life" plot and resolution. By awarding the audience exactly what it wants to see, the movie sets itself apart from the sometimes more frustrating open-enders. "Catfish" is a documentary of discovery with a dash of storytelling reminiscent of "reality TV". The good kind.
Director/Producer Ariel "Rel" Schulman casts his younger brother, Nev, in his own life. The siblings have the ultimate multimedia pact: Nev, a skilled photographer, will document EVERYTHING in still pictures and his brother will do the same with video. Mundane? Not so. The truth will startle you. The magic of this project is that, while cameras are rolling, something happens. To say what would be criminal.
Henry Joost is also a director/producer of the film and like a third brother. In a Q&A session, he explained that he often found himself as a "moderator" between the tight siblings. Several times throughout the adventure, there is a tug of war over how far they should go. The boys face moral questions. When should they turn the cameras off? When have they gone too far? There are nights when they consider their lives potentially threatened and they send their editor backup footage just in case. Nev feels vulnerable under the microscope and wants out. But whenever his emotional strength starts to waver, Rel finds a way to pull him back towards their goal. Joost said he "loved the dynamic".
In post-production, Nev focuses on healing the open wound that is his private life. Henry and Rel take on most of the editing and whittle down countless hours of tape. They cut away at something very deep. What unfolds is a modern and yet timeless story. It points to the mysteries of everyday people. If the movie's casual and accessible tone were ever to question substance – the level of intimacy will amaze you. You will come away both cold and warm.
Reach reporter Emilie Bogrand here.
Subscribe to Neon Tommy's weekly e-mail newsletter.