Film and TV
"The Biggest Loser" Returns Bigger And Better Than Ever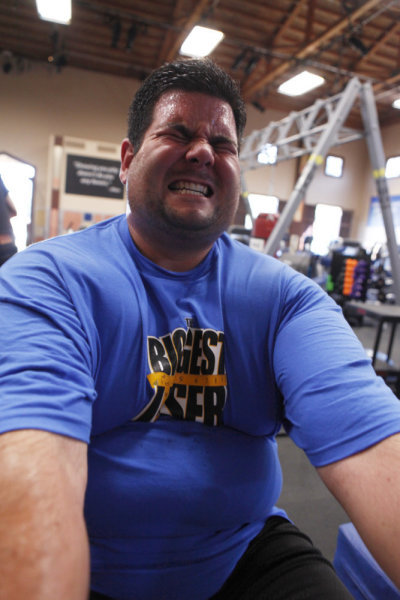 Put down your ice cream and hit the gym, because "The Biggest Loser" is back.

Season 10 premiered Tuesday night, starting the series off with more sweat and tears than ever before.

Each season, the show puts a new spin on the contestants and the relationships between them. This time, the connection arose out of a sobering statistic: more people are classified as obese than merely overweight, and the next generation of Americans may actually have a shorter lifespan than their parents. Season 10 hopes to slow that statistic.

To choose the season 10 contestants, Bob, Jillian, and host Allison traveled to the seven cities from "The Biggest Loser" tour. At each location, a group of fans came out to support the three hopeful people competing against each other for the two spots on the ranch. There were two different challenge options: 500 step-ups or running a mile. The top two winners of each city were immediately whisked away to the ranch in a long, black limo.

The first stop was Detroit, Michigan, where the three possible contestants were faced with the step-up challenge. Sophia, a 272-pound school counselor, finished first, with Jesse the 369-pound law clerk in a close second. Aaron, the 468-pound graphic designer, sadly did not make the cut, but he did finish. Bob then gave Aaron (as well as every overweight American watching the show) an inspiring message: he told him he had no choice but to change, and that he COULD do it.

The second city on the tour was Los Angeles. The two contestants that won in this busy city both had heartbreaking background stories. Adam, who admitted to reaching 402 pounds after the death of his mother, finished the 500 step-ups first. While Ada, struggling to accept the deaths of her two siblings, finished second.

The other five cities provided viewers with similar situations. After Los Angeles, the team traveled to Portland, Atlanta, Phoenix, Oklahoma City, and finally Boston. At each stop, the tragic tales of the contestants only grew worse. From family deaths to stories of abuse and alcoholic parents, each contestant had a moving reason behind his or her obesity.

The saddest story of the night came from Anna, the mother who lost her young son to cancer. She spoke of the night she fell asleep rocking her son in a rocking chair. When she awoke, he was dead in her arms.

Season 10 certainly promises to be just as tear-jerking as previous seasons, but just as inspiring as well. "The Biggest Loser" is a reminder that there are no limitations on what you can do with your life – if you set a goal, you can achieve it. Just like Bob said to the contestant who finished last in Phoenix, "When things get to be too much, you take the power back! Because you have all the power."

Reach reporter Kelly Walpert here.