California
Maxine Waters Defends Her Charges On Capitol Hill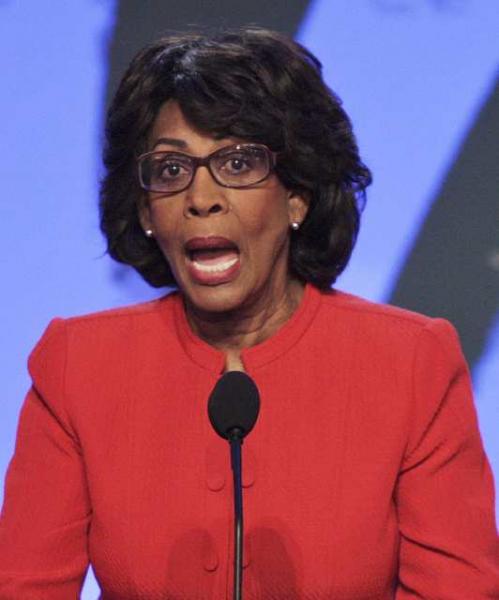 Rep. Maxine Waters (D-Los Angeles) stirred up more controversy Friday by holding a news conference amid charges that she helped a bank in which her husband served on the board and owned stock to secure government bailout money.
The Capitol Hill session featured a PowerPoint presentation defending Waters against charges set by the House Ethics Committee that she acted on personal interest in arranging a 2008 meeting between the Treasury Department and OneUnited Bank, the largest African-American owned bank in the U.S., which resulted in $12 million to the bank from the Troubled Asset Relief Program (TARP).
TARP was passed by Congress to bailout banks and financial institutions during the subprime mortgage crisis.
The presentation was led by her grandson, also her chief of staff.
Waters has served for more than 30 years as a legislator and has been a member of the House of Representatives since 1991.
Waters' husband, Sidney Williams, had investments in OneUnited that totaled $350,000 at the time then plummeted to $175,000 only two months later. The ethics committee said that the stock would have been worthless had Waters not stepped in.
"We are proud of our work. Our work has been consistent throughout the history of my career. We have committed no violations," said Waters.
She said that she requested the 2008 meeting between former Treasury Secretary Henry M. Paulson and the National Bankers Association, in which OneUnited happened to be a member.
"The question at this point should not be why I called Secretary Paulson, but why I had to," said Waters. "The question at this point should be why a trade association representing over 100 minority banks could not get a meeting at the height of the crisis."
The ethics committee has maintained that the meeting was not conducted for the other banks but focused on OneUnited.
OneUnited has failed to pay back the $12 million loan and is mired in its own allegations that its chairman, Kevin L. Cohee, lived a lavish lifestyle involving a fancy car and home after the bailout money was given to the bank. Cohee has also been arrested previously on suspicion of drug possession and assault charges. The bank has five branches in L.A. which cater to minorities and the underserved, but has proved to have "an unusually poor record of lending."
Waters has been accused of nepotism in previous years. In 2004, the Los Angeles Times uncovered proof that she had helped her family make more than $1 million with her political connections. She has also been on the Citizens for Responsibility and Ethics in Washington reports as a corrupt member of Congress in 2005, 2006 and 2009.
The accusations against Waters come at an unfortunate time for Democrats, when Rep. Charles Rangel (D-NY) is charged with 13 counts of tax evasion and improper fundraising.
Even though Waters has said they were both targeted because they are African-American, she did not want to go into the subject of race at Friday's press conference.
"I think any member who finds him or herself in this situation would have it better off to have it resolved as quickly as possible, that if there is to be a hearing, it should be done, and the facts should come out and the decision should be made," said Waters. "So I think it's important for due process to take place. It's kind of guaranteed by something called the Constitution."
The ethics committee has not yet set a trial date for Waters or Rangel.
To reach staff reporter Roselle Chen, click here.
Follow her on Twitter: @roselleUSC