Los Angeles and Region
Seminar Held For Unemployed in Hawaiian Gardens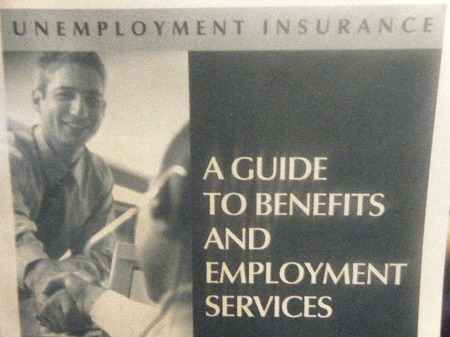 Norwalk and Hawaiian Gardens residents went to the Hawaiian Gardens City
Hall to get help on filling out unemployment claim forms. (Heather Hope)
Losing a job is tough but trying to collect an unemployment check may be even tougher, say some out-of-work residents in Norwalk.
A few of those residents met at the Hawaiian Gardens City Hall on Wednesday for a seminar on how to file unemployment insurance claims, which was given by California Assemblyman Tony Mendoza of the 56th district, and officials from employment service organizations.
Mario Marquez, who was laid off from his construction job four weeks ago after 23 years, has had difficulty filling out the unemployment insurance claim form because he keeps receiving a return notice stating a part of his claim had wrong information or was not filled in correctly.
Marquez said it has been frustrating because he does not know what was not filled out correctly, and the Employment Development Department that receives the claims does not tell customers specifically where they fall short in their applications.
"They could at least highlight what's wrong on my form so that I know what to do next time," he said.
The claim form has fewer than 10 questions and asks for information, such as the date and total hours a person has last worked and if that person has been searching for a job or attending school or training. Anyone unemployed or working part-time can receive unemployment insurance benefits for up to a year by applying online or by phone, but many people like Marquez, choose to fill out the paper form.
"I prefer the old school way, so I can physically see it," Marquez said.
But filling out the paper claim form can sometimes cause errors, such as stray marks or undarkened circles, said Wendy Mendoza, an employment program representative for the EDD.
She said the form is processed through an automated system. She told Marquez the problem with his form was that he wrote a zero in a place he should have left blank, and that's why it was sent back to him.
Marquez said he had done that before with no problems, and there needs to be more oversight with the machines.
But Mendoza said the EDD does not have enough staff members to go through every single form, especially with California's unemployment rate being at one of its highest ever at 12.5 percent. And the rate for Los Angeles County is not too far off at 12.3 percent, according to the U.S. Bureau of Labor statistics.
Yahaira Ortiz, a representative for Assemblyman Mendoza's office said she receives so many calls about unemployment issues that having the seminar was vital to the community even if only 10 people showed up.
But Lorean Wirt, a customer service agent for the Southeast Los Angeles County Workforce Investment Board (SELACO), said at the event that many of the problems people have filling out the claim forms were unnecessary.
"It's really not that hard if people actually take the time to read through it," said Wirt, who had been recently unemployed.
The 51-year-old single mother was laid off after 11 years of working with PacifiCare health system in 2008 because the company was bought out by UnitedHealth Group and moved to India. She filed for unemployment insurance and began receiving $450 a week based on the salary from her previous job, the highest amount one can receive while on unemployment. Wirt got the unemployment checks for 10 months and began going to the SELACO career center daily, which was listed in a pamphlet that accompanied the checks.
"I updated my skills, took classes, went to workshops and showed up to the career center like it was my job," she said.
And weeks later it actually became her job. She helps find work for those unemployed and who need assistance with claim forms. She said the key to landing a job after being out of work for a while, is knowing about all of your resources and using them.
Wirt and members of the SELACO office along with all those who helped at the seminar will be holding another one next week in Norwalk. Contact Assemblyman Mendoza's office for more information at: http://democrats.assembly.ca.gov/members/a56.