Los Angeles and Region
Science Is Running Thread in State of the Union Address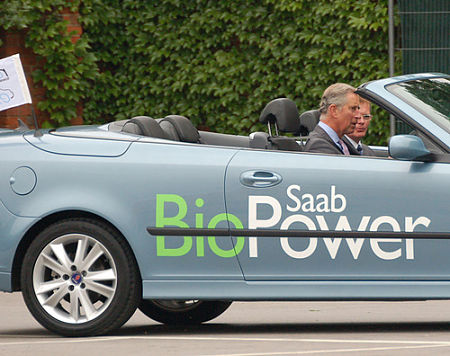 Obama's address pushed biofuels and other clean energy initiatives as a way
to create jobs (Creative Commons).
President Barack Obama's first State of the Union address
was full of bipartisan motivation, and a sense of urgency for new job creation and
continued support for health care and other big campaign points. Although what
many pundits (and Americans) might miss was a continued thread of science woven
into Obama's plans for the immediate future.Whether this will actually have any force (or funding) behind the ideal plans remains to be seen.

For decades, America has been the top nation for science.
This landscape is rapidly changing. More students are neglecting science
careers and our rate of science education is greatly lacking in the U.S. Last
November, Obama announced his campaign to revitalize science and math education
in schools. Earlier in January, Obama announced that he would boost this
initiative with 250 million dollars to train math and science teachers. His
administration wants to recruit up to one million new teachers in the next five
years to especially boost science and math education in schools. Funding is
partly private, coming from companies like Intel to train teachers and increase
their expertise in science and math subjects and is bolstered by the 700
million a year that the government spends on elementary and secondary education
in the science and math fields.
Obama's Educate to Innovate plan has many facets, some private, some public. And altogether the plan boasts over $500 million. However, its easier to quote an impressive number than to make real plans that will boost science and math education.
In his State of the Union Address Obama stressed education
reform as a goal that would help create jobs and ensure America's position as a
world leader. An increased commitment to math and science education is part of
that plan. Hopefully, by re-vamping Bush's No Child Left Behind and other such plans, the education system will get the focus it needs. But with so many other problems, it is doubtful that the schools will see real science and math improvements.
Linked to math and science education, and a push for more
research and "American innovation," is Obama's plans to move us toward clean
energy. He proposed development of clean nuclear power plants, and research
into biofuels and clean coal efforts. Obama's State of the Union address
connects American success to science, making it a foundation for jobs and an
overall national prosperity. "The nation that leads the clean energy economy
will be the nation that leads the global economy," said Obama. "And America must be that nation."
This sounds great in theory, but what America really needs is refinement of the energies that we know work (solar, wind, nuclear) into making them acceptable for large-scale energy production. Research is important, but without the background education, there wont be any researchers left with a passion for science.
Although the science may not be the first on everyone's
minds when they think of Obama's first State of the Union address, there is no
doubt that science and math, in education, jobs and development will play a significant
part of our future both nationally and globally.